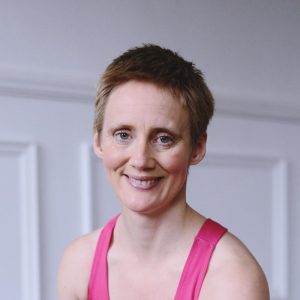 Hi, my name is Helen Aldred, I teach Ashtanga Yoga classes in Liverpool. I have been practicing yoga for twenty one years. Prior to teaching yoga I taught for seven years in schools both in Thailand and in the UK. Throughout this time, yoga was there for me. I now combine my greatest passions yoga and teaching, and pass on to others the life-enhancing experience that yoga is for me.
Helen's Yoga Journey
I first began my yoga journey in 1997 when I found a book in my schools library and began practicing. In 2005, I discovered Ashtanga Yoga, I fell in love the fluid style and love how each position connects to another. It enables me to become more engaged in what I am doing, which frees me from the usual ramblings of my mind. It has changed me, inside and out and continues to do so. I practice Ashtanga Yoga six days a week and find the dynamic style helps to focus my mind and keeps me calm in my day to day life.
Yoga in India
As a teacher of Yoga, I am committed to learn as much as I can about this tradition including studying yoga in India. I have been to India three times and have studied yoga and meditation whilst traveling in this diverse country.
Teaching Credentials and Teachers
I have been teaching yoga full time for just over 10 years. I completed the British Wheel of Yoga foundation course and the Yoga Alliance 200 hour teacher training course and is registered as a senior yoga teacher Yoga Alliance UK.
I have also completed a teacher training intensive for Ashtanga Yoga with David Swenson. I have attended many workshops with teachers such as Brian Cooper, Kino MacGreggor and David Swenson. I believe that a teacher should always remember what it is to be a student and teach from their own experience of regular daily yoga practice.
I continue developing my understanding of yoga and teaching through my own practice, workshops and with my Ashtanga teacher Hamish Hendry in London. Through developing my own practice I am enhancing my awareness and understanding, which enables me to teach directly from the depth of my own experience.
Teaching Philosophy
I believe everyone can benefit from yoga and work hard to adapt my classes to you my students. I like to get to know my students so that I can teach in this individualised way. I keep my classes fun and motivating by bringing my passion for yoga to every class so that you can benefit from it like I have. I organize a social event for my students so that you can make new friends who share the same interests.